Soluções diferenciadas
de AI (Artificial Intelligence)
que automatizam o processo decisório
InnovBest was created to design differentiated AI-DRIVEN analysis (Artificial Intelligence) solutions focused on the needs of managers and executives.
Our AI-DRIVEN algorithms automate the decision-making process in its most laborious part, instead of the analysis done in BIs and/or spreadsheets that are time consuming and labor intensive, InnovAI automates the analysis to be more ease, accurate and fast.
When talking about classic AI projects, there are always complexities that involve high cost and demand a lot of time, with the need for specialists, data scientists and complex modeling in the available AI tools, these are long-term and high-cost projects.
InnovAI revolutionizes the way of using AI, our applications with AI-DRIVEN algorithms are ready to use, because of this there is no need for AI modeling, or team of data scientists and developers, so without the complexities, risks, deadlines and high cost of a classic AI project.
InnovAI's value proposition is to provide ready-to-use applications with AI-DRIVEN algorithms, to attend the areas of the company: Finance and Controlling, Sales and Marketing, Human Resources, Production, Costs, Inventory, Logistics...
InnovAI was created to uncomplicate, without the need for development or modeling, and at the same time InnovAI is very simple to use, with several flexible analysis to suit your needs.
Get to know InnovAI to perform automated AI-DRIVEN analyzes in different verticals, which provide agility and accuracy of a set of unparalleled AI-DRIVEN analyses, with 4 AI-DRIVEN analysis modalities: deterministic, diagnostic, predictive and prescriptive, to provide improved profitability and at the same time get savings.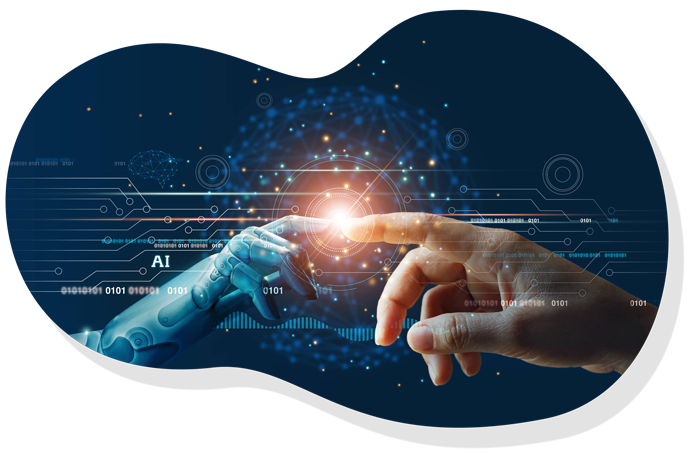 Focus and our basic pillars for AI-DRIVEN:
InnovBest was created with the focus on offering the best of AI-DRIVEN innovation with 4 basic pillars: AI-DRIVEN applications must be simple, flexible, and very easy to use, and very importantly: without long and expensive projects, AI -DRIVEN at a very affordable price.
Of course, Artificial Intelligence has several applications on the market, you can make N applications using AI, from sound recognition like Alexa, analysis of sensors in autonomous cars, or a simple chatbot, machine learning, in short, there are several uses specific to solve different needs.
In the research we carried out over the years, we realized that the vast majority of AI solutions available on the market are complex, requiring AI modeling, interpretation by data scientists, in short, technology that does not have the necessary simplicity and flexibility, therefore , would not be accessible to help managers and executives automate the decision-making process.
InnovBest focused on development of AI-DRIVEN applications focused on the tactical and strategic, non-operational level, with the basic criterion that AI-DRIVEN should be simple, flexible, and very easy to use.
Starting from these basic principles, InnovBest has researched various AI-DRIVEN techniques for years, created and improved unique AI-DRIVEN algorithms, as well as acquired innovative technology. InnovAI has a Data Lake platform with automatic modeling, always keeping the focus on simplicity of use and total flexibility to enable analysts, managers, and executives to use AI-DRIVEN in practice with InnovAI.
A team of experts to make it happen:
InnovBest's team of specialists in research and development, customer relationship and support team, as well as consultants are available to improve your decision-making process.
InnovBest's background brings together, at the same time, IT and business experience, as well as specialized implementation methodology for the success of your InnovAI project.
Learn more about InnovAI, request a presentation of the solution and be surprised.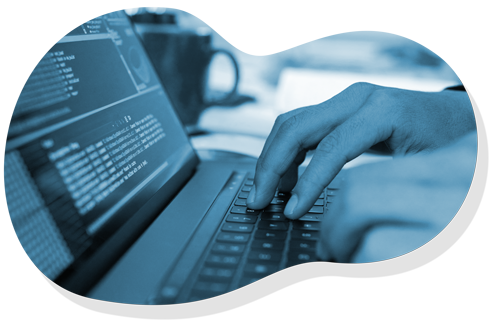 Choose where and how to use InnovAI: InnovAi:
InnovAI can be used in the cloud of your choice, or can be installed "on premise", in your environment, the decision on where to use InnovAI is yours, the solution works the same in any environment.
InnovAI can also be installed "on premise", in your environment, or in the public cloud of your choice, the decision on where to use InnovAI is yours, the solution works the same in any environment.
Simply subscribe InnovAI option and you have AI-DRIVEN saas in any environment, with multiple options for different needs.
Learn more about InnovAI's subscription options, which can range from few users to corporate licensing for an unlimited number of users, consult one of our consultants about the options available.